ATS Diversity Forum
11:45 a.m. to 1:15 p.m. Sunday
Renaissance Washington Downtown, Grand
Ballroom North
(Ballroom Level)
Women's Forum
11:45 a.m. to 1:15 p.m. Monday
Renaissance Washington Downtown, Grand
Ballroom North
(Ballroom Level)
Two popular forums that celebrate diversity and the role of women in pulmonary, critical care, and sleep medicine will take place Sunday and Monday. A plated lunch will be served at both events.
Sunday's ATS Diversity Forum will feature speaker Eliseo J. Pérez-Stable, MD, director of the National Institute on Minority Health and Health Disparities at the National Institutes of Health since 2015. Dr. Pérez-Stable has worked to improve the health of racial and ethnic minorities and underserved populations, as well as cross-cultural communication skills among health care professionals.
During the luncheon, Minority Trainee Development Scholarships, which recognize trainees who are members of underrepresented minority groups, will be presented.
The featured speaker at Monday's ATS Women's Forum will be Redonda Miller, MD, MBA, the first female president of Johns Hopkins Hospital.
Dr. Miller has a long history at Johns Hopkins Health System, serving as its senior vice president of medical affairs. She also was vice president of medical affairs for Johns Hopkins Hospital and an assistant professor of medicine at the Johns Hopkins University School of Medicine, where she focused her work on medical education and women's health. She became president at Johns Hopkins Hospital last July.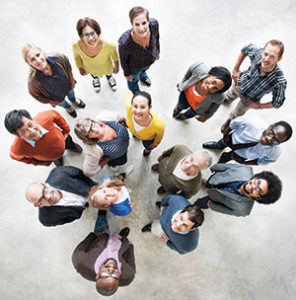 During the Women's Forum, the 2017 Elizabeth A. Rich, MD Award will be presented to a female ATS member who has made significant achievements in the practice or science of pulmonary, critical care, or sleep medicine; is a  recognized leader in her field; and serves as a mentor to junior colleagues. This year's recipient, Zea Borok, MD, chief of pulmonary and critical care medicine at the Keck School of Medicine of USC, will address the audience. Men are welcome to attend the luncheon.
Yolanda Mageto, MD, MPH, ATS Membership Committee chair, will host both forums.
Registration is required to attend, although there may be seats available on the day of the event. There is no fee or tickets necessary to attend either event, but conference badges are required for admission.