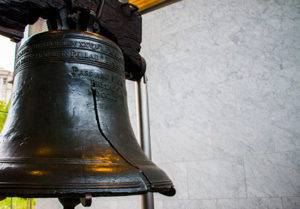 Act fast to capture the most savings on your registration for the ATS 2020 International Conference, May 15-20, in Philadelphia.
When you register by March 12, you'll pay the lowest rate for the conference, earning yourself an early bird discount savings of up to $420.* You'll also reap other benefits from registering now, including the ability to secure your reservation for popular ticketed events and select your hotel accommodations. As hotels fill up quickly, the earlier you book, the better chance you have of getting your first-choice hotel.
The ATS International Conference is the home of pulmonary, critical care, and sleep professionals, from those in the earliest stages of their careers to those whose research or strides in clinical care have gained them international recognition. Each year, nearly 14,000 of these professionals choose to attend, present, and learn about the latest advances, meet with colleagues from around the world, and strike up new collaborations. It is truly where today's science meets tomorrow's care.
"ATS 2020 promises to highlight outstanding science that will drive clinical practice and new areas of scientific inquiry," said Eric White, MD, MS, ATSF, chair of the ATS 2020 International Conference. "Committee sessions on the e-cigarette/vaping acute lung injury epidemic and emerging COVID-19 story will provide state-of-the art updates in these two critically important topics. Finally, ATS 2020 will provide networking and collaborative opportunities for everyone, which is always cited by participants as one of the top reasons to attend."
Four Ways to Register
Visit thoracic.org.
Call Convention Data Services at 508-743-8518 from 9 a.m. to 5 p.m. ET, Monday through Friday. International groups of 10 or more should call 508-743-8519.
Mail a registration form to:
ATS 2020 International Conference
c/o Convention Data Services
7 Technology Park Drive
Bourne, MA 02532
Fax a registration form to 508-743-9673.
Online registration is recommended, but registration forms are available on the conference website. Registration by phone or fax requires a credit card.
*This savings reflects the difference between Full Member Early Registration and Full Member Onsite Registration before any additional purchases and/or fees.