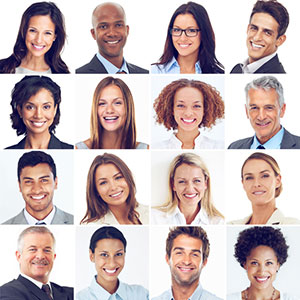 There are a lot of reasons to smile at the International Conference, including this one: The ATS is offering free professional headshots in the Exhibit Hall. No appointment is necessary. Just stop by the booth, strike your favorite professional pose, and we'll email the pictures to you right from the booth. It couldn't be easier!
Are you wondering if you really need a headshot? The answer is yes, you do.
People want to connect with those they know, like, and trust. By having a headshot, you are allowing people to get a sneak peek into who you are.
It's a good marketing tool. Hospitals, medical groups, university websites, brochures, and other communication channels all benefit from professional photos.
Your patients want to know who is taking care of them. Your photo can help put them at ease.
The right photos will communicate your and your organization's competence, friendliness, and willingness to help.
It helps your networking. According to LinkedIn, profiles with photos are seven times more likely to be clicked on than profiles without photos.
You never know when someone is going to request a photo of you. So don't wait. Visit the Exhibit Hall and up your professional game with a free headshot, courtesy of the ATS.
*Photographer's tip: For a good headshot, keep your clothing simple and wear solid colors.