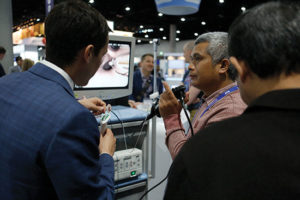 You'll find the best cutting-edge technology and scientific advancements in patient care all in one location: the ATS 2019 Exhibit Hall.
The Exhibit Hall is the place where new products launch. It's where you can view demonstrations of the latest, most innovative products and services for pulmonary, critical care, and sleep medicine. And it's where you may even try them out for yourself.
"I highly encourage all attendees to visit the Exhibit Hall! It's full of exciting innovations, new products, demonstrations, and hands-on learning. There are even some virtual reality and multimedia experiences," said ATS President Polly Parsons, MD, ATSF. "If you haven't been in the Exhibit Hall lately, you'll find that it's really evolved. Try out a Guru Bar and be part of a dynamic discussion on current issues and challenges. Our PhD attendees will discover companies that support basic and cell research, and more than 15 patient groups are there to talk about the research needs of their respective diseases. There's something for everyone in the ATS Exhibit Hall!"
Here are just a few of the companies displaying and demonstrating their new products.
ERT
Booth 3636
ERT is providing in-booth demonstrations for its recently launched respiratory device, SpiroSphere®, the industry's first and only spirometer designed specifically for use in global clinical trials. SpiroSphere® enables pharmaceutical companies to improve clinical trial efficiencies and confidently evaluate the respiratory efficacy and safety of novel medical treatments during clinical development. 
Konica Minolta Healthcare
Booth 4636
Konica Minolta Healthcare's Dynamic Digital Radiography (DDR) has received clearance from the U.S. Food and Drug Administration (FDA). DDR represents the next evolution in X-ray imaging with the ability to capture movement in a single exam. DDR produces medical images that depict movement and can be fully annotated, including diagrams. Clinicians can observe the dynamic interaction of anatomical structures, such as tissue and bone, with physiological changes over time.
NeuWave/Johnson & Johnson
Booth 612
NeuWave is offering hands-on demonstrations and videos describing its new product: the NEUWAVE™ Flex Microwave Ablation System for endobronchial microwave ablation. The NEUWAVE™ Flex is the first cleared device in the U.S. that enables access to soft-tissue lesions via a flexible probe for precise, controlled ablations. It is a minimally invasive option for soft tissue lesions in the liver, kidney, and lung.
TEVA Pharmaceuticals
Booth 1412
Teva Pharmaceuticals will showcase its ProAir® Digihaler™ (albuterol sulfate 117 mcg) inhalation powder. Recently approved by the U.S. Food and Drug Administration, the ProAir® Digihaler™ inhalation powder is the first and only digital inhaler with built-in sensors that connects to a companion mobile application and provides inhaler use information to people with asthma and COPD.  
Amp Up Your Experience
While the Exhibit Hall's innovation and education is enough to keep you engaged for hours, don't forget to balance it out with some downtime or even some fun and games. Explore the many activities that make the Exhibit Hall a favorite stop during ATS 2019 Dallas.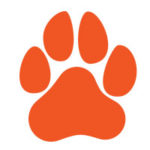 Restoring Joy in Health Care
Booth 4733
Burnout remains prevalent among health care providers. To address the professional and personal effects of burnout, Restoring Joy in Health Care returns to the Exhibit Hall. Stop by the booth to view the National Academy of Medicine Expressions of Well-Being art installation. You can also crowdsource ways to improve the professional environment or enjoy time with a therapy dog. Therapy dogs are in the booth Monday, May 20, and Tuesday, May 21.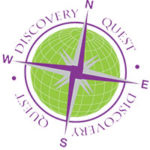 Discovery Quest
Want a chance to win an Apple Watch? Play Discovery Quest on the ATS 2019 mobile app, and you may be one of the four winners selected each day. Increase your chances of winning by visiting participating exhibitors, scanning QR codes, and answering questions.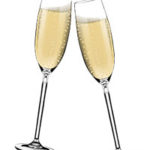 Toast to Innovation
Time: 1:15-2:15 p.m.
Day: Tuesday, May 21
Location: Exhibit Hall C-E
Here's your opportunity to connect with colleagues at a networking event designed to recognize the latest in scientific advancements. Take a moment to salute the progress our specialty has achieved.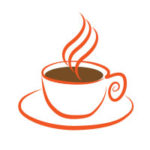 Coffee & Connections
Time: Snacks and coffee served at 11:15 a.m.
Days: Sunday-Tuesday
Location: Booths 705, 3121, 4136, and 4710.
Grab a chair, a coffee, and a healthy snack while catching up with a colleague. This comfortable space provides the opportunity to regroup and relax between sessions.