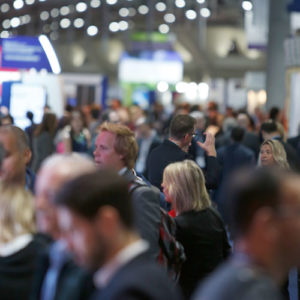 Top 10 Reasons You Should Visit the ATS 2019 Exhibit Hall:
The learning never stops. The Exhibit Hall is an extension of the learning process.
Be part of the action through interactive hands-on demonstrations.
Explore the latest innovations and newest advances in pulmonary, critical care, and sleep medicine.
Compare products and services that are the most relevant to your specialty—all in one place.
The Exhibit Hall is where researchers can find solutions to pressing needs.
Procure patient information from the Public Advisory Roundtable (PAR) exhibitors.
Enhance your educational experience with presentations from top industry experts at Industry Theaters, Practical Workshops, or Guru Bars.
Connect with peers and colleagues or just take a break at one of the many areas where you can get a snack and recharge.
Speak with medical affairs officers.
Say cheese! You can have a professional headshot taken for free in the Exhibit Hall. No appointment necessary.