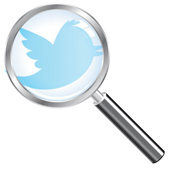 Think you know everything there is to know about the American Thoracic Society? Test your knowledge for a chance to win a free iPad in the ATS Twitter Scavenger Hunt, which begins at 9 a.m. today.
To participate, pick up the ATS Scavenger Hunt form at the ATS Center in the Sail Pavilion (Upper Level) of San Diego Convention Center, and follow @atscommunity on Twitter. Once per hour, @atscommunity will tweet a question with the hashtag #ATS2014hunt. A total of five questions will be asked. Participants must write the correct answers on the form along with their addresses, phone numbers, and email addresses, and submit the forms to the ATS Center by before the Center closes at 3 p.m. Monday.
Participants who correctly answer all questions will be entered into a drawing to win one of three iPads. The three winners will be announced Wednesday morning at the ATS Center. (Winners will not need to be present, and they will be contacted by phone or email.)
Get more information about the ATS Scavenger Hunt.
ATS employees and their families, exhibitors, and members of the press are not eligible to participate.