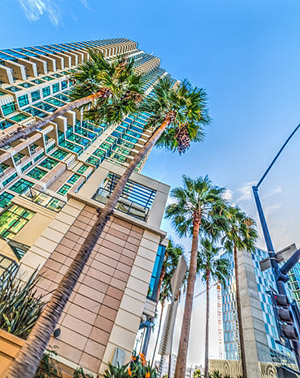 When you register for the ATS 2018 International Conference by May 17, you'll save up to $100*. The conference takes place May 18-23 in San Diego, California, and is a can't-miss event for respiratory medicine practitioners, scientists, clinical researchers, and related health care professionals.
Planning ahead for the conference not only will save you money, but will provide the best opportunity for reserving your spot at an official ATS hotel and pre-registering for all of the educational events you want to attend. An early registration also means the sooner you will be able to purchase tickets for the 10th annual ATS Foundation Research Program Benefit.
The ATS International Conference serves as a platform for researchers to release significant findings and scientific discoveries. You won't want to miss it. Register today!
Four Ways to Register
Visit conference.thoracic.org.
Call Convention Data Services at
866-635-3582 (9 a.m. to 5 p.m. ET,
Monday through Friday). Callers
outside the U.S. and Canada can dial
508-743-8518. For international groups of 10 or more, dial 508-743-8518.
Mail a registration form to:
ATS 2018 c/o Convention Data Services
107 Waterhouse Road, Bourne, MA 02532.
Fax registration form to 508-743-9673.
Online registration is recommended, but registration forms are available at conference.thoracic.org. Registration by phone or fax requires a credit card.
*$100 savings reflects the difference between Full Member Advance Registration and Full Member On-Site Registration before any additional purchases and/or fees.