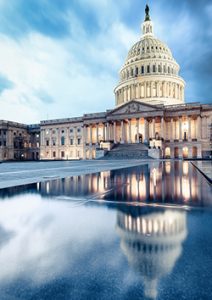 The ATS 2017 International Conference is May 19-24 in Washington, DC. Register by May 18 and save up to $100*. By registering early for ATS 2017, you will be able to:
Select your accommodations at an official ATS hotel.

Pre-register for Postgraduate Courses and have the opportunity to attend Sunrise Seminars, the Thematic Seminar Series, Meet-the-Professor Seminars, Workshops, and Assembly Dinners.

Explore the Exhibit Hall and create your must-see list of exhibitors and theater presentations.
Purchase tickets for the Ninth Annual ATS Foundation Research Program Benefit.
Four Ways to Register
Visit conference.thoracic.org.

Call Convention Data Services at 866-635-3582 (9 a.m. to 5 p.m. ET, Monday through Friday). Callers outside the U.S. and Canada can dial 508-743-8518. For international groups of 10 or more, dial 508-743-8519.

Mail a registration form to:
ATS 2017
c/o Convention Data Services
107 Waterhouse Road
Bourne, MA 02532

Fax a completed registration form to 508-743-9673.
Online registration is recommended, but registration forms are available at conference.thoracic.org. Registration by phone or fax requires a credit card.
* $100 savings reflects the difference between Full Member Advance Registration and Full Member On-Site Registration before any additional purchases and/or fees.