Recognition Awards for Scientific Accomplishments (G3)
2:15-4:15 p.m., Monday
Room 32 A-B (Upper Level), San Diego Convention Center
Four outstanding scientists have been selected to receive the Recognition Award for Scientific Accomplishments. The awards recognize scientific contributions in basic or clinical research that enhance the understanding, prevention, and treatment of respiratory disease or critical illness. Awardees will each make a 25-minute presentation on their research.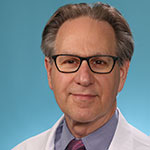 Steven Brody, MD
Dorothy R. and Hubert C. Moog Professor of Pulmonary Medicine
Division of Pulmonary and Critical Care Medicine
Washington University School of Medicine
Dr. Brody will present Cellular and Genetic Factors in Cilia Assembly and Disease.
Dr. Brody's work concerns the regulation of airway epithelial cell differentiation in acute and chronic airway diseases. One effort is to identify factors that are required for the differentiation of the ciliated cells that line the airway and their role in different steps of ciliogenesis.
In the course of this work, his lab has characterized gene mutations that cause the genetic disease of motile cilia known as primary ciliary dyskinesia and has uncovered fundamental pathways for ciliogenesis.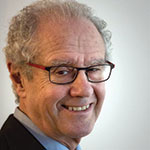 Jeffrey J. Fredberg, PhD
Professor of Bioengineering and Physiology
Program in Molecular and Integrative Physiological Sciences (MIPS)
Department of Environmental Health
Harvard T. H. Chan School of Public Health
Dr. Fredberg will present Geometry of Cell Jamming: New Biology, Surprising Physics, and Useful Ideas about Airway Epithelium. Dr. Fredberg and his team bridge the physical sciences with the life sciences. His laboratory investigates cellular deformability, contractility, malleability, and motility and also deals with the cellular collective as it pertains to disruption of the bronchial epithelial layer in asthma and tumor invasion in breast cancer.
His team was the first to show that cells comprising an epithelial collective can jam or can unjam and migrate, invade, and spread. Together, this body of work illuminates relevant but poorly understood physical processes that underlie asthma, wound healing, development, and cancer.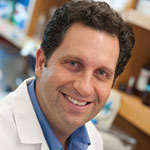 Darrell N. Kotton, MD
David Seldin Professor of Medicine
Director, Center for Regenerative Medicine (CreM)
Boston University and Boston Medical Center
Dr. Kotton will present Pluripotent Stem Cells for Lung Regeneration. Dr. Kotton is a pulmonary physician-scientist whose laboratory research program has focused on lung stem cells in lung injury and repair.
He has pioneered the development of pluripotent stem cell models to define the genetic landscapes of lung cell fate, the mechanisms that establish those fates, and the approaches by which foregut endodermal lineages, such as lung, thyroid, and liver, can be derived de novo for disease modeling or engineering novel therapies.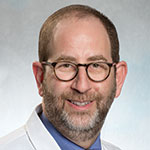 Bruce Levy, MD, MS
Parker B. Francis Professor of Medicine
Harvard Medical School
Chief, Division of Pulmonary and Critical Care Medicine
Brigham and Women's Hospital
Dr. Levy will present Specialized Pro-Resolving Mediators for Lung Catabasis. Dr. Levy and his laboratory were the first to report several aspects of resolution lung biology in health and disease. The thinking about the pathogenesis of airway disease before his pivotal experiments was centered on pro-inflammatory mechanisms and, to a great extent, protein-based mediators.
Dr. Levy focused on the other side of the coin—pathways that resolve inflammation. His studies defined the complex braking signals for the inflammatory response, which is triggered largely by lipid-based moieties, and then found them to be defective in human airway disease. These findings defined new fundamental paradigms in inflammation biology and, in so doing, turned the field on its head.