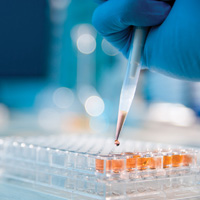 Introduced last year, the Basic Science Section gives basic scientists and researchers the opportunity to learn about products or services that can help advance their research. Located in one convenient place, scientists can find solutions specific to their most pressing needs.
At press time, representatives from 18 companies had planned to talk with attendees about their products and services related to molecular biology, in vivo sample analysis, animal models, genomics, flow cytometry, research reagents, data acquisition, antibodies, thermal cyclers, assays, human tissue, and microscopes and other laboratory equipment. Among the participating companies are DMT, Lonza, Hans Rudolph, and SomaLogic.
DMT in Booth 4113, a designer and manufacturer of wire, pressure, and muscle strip myographs and tissue organ bath systems, will introduce the newest additions to its product line: Muscle Strip Myograph and Tissue Organ Bath systems for striated muscle. The company seeks to provide researchers with specialized high-quality research instruments as well as multi-chamber screening systems. The company also provides complete and integrated technologies, including surgical, electrophysiological, pharmacological, and physiological tools used by the research community and the pharmaceutical industry.
Lonza representatives will share their complete airway research product line, including Clonetics™ Primary Human Airway Cells sourced from both normal and diseased tissue, as well as innovative cell culture media kits in Booth 4217. The cell portfolio includes normal and diseased bronchial epithelial cells, lung fibroblasts, and small airway epithelial cells from donors diagnosed with asthma, COPD, or cystic fibrosis. The company's B-ALI™ and S-ALI™ Airway Media kits for bronchial and small airway epithelial cells support growth and differentiation in an air-liquid-interface format. These kits promote growth and full differentiation of cells to form polarized epithelium with good barrier function, secretory phenotype (mucin secretion), and ciliogenesis.
Hans Rudolph, which began making respiratory valves in 1938, continues to innovate, and in Booth 4230, representatives will show many new products. Its tabletops will have many unique respiratory testing and therapy products, which visitors may handle. Demonstrations will be given on new syringe volume validators, flow measurement instrumentation, lung simulators, masks in both disposable and reusable for pulmonary function/exercise testing, NIV, CPAP, HBO2T, and metabolic measurements.
SomaLogic in Booth 4131 launched a tool in biomarker discovery and diagnostic testing two years ago, and this year will present information about its SOMAmer™ protein-binding reagents and SOMAscan™ proteomic assay technologies, which can identify and quantify 1,129 proteins across approximately eight logs of concentration in small sample volumes.
Visit these exhibitors and many others—add the Basic Science Section to your itinerary.