Awards Session (G2)
4:30-5:45 p.m.
Sunday
Hall E (Middle Building, Level 2), Walter E. Washington Convention Center
Four renowned physicians and researchers will be honored during Sunday's Awards Session, featuring the Amberson Lecture and the presentation of the Trudeau Medal and two Distinguished Achievement Awards.
Amberson Lecturer
Presenting the Amberson Lecture will be Peter D. Paré, MD, who will present "The Smoking Gun: Genetics and Genomics Reveals Causal Pathways for COPD." He is an emeritus professor of medicine and pathology in the Faculty of Medicine at the University of British Columbia.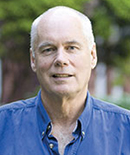 Dr. Paré was president of the Canadian Thoracic Society. For five years, he was chairman of the Canadian Thoracic Society's National Grant review committee. He received the Jacob Churg Distinguished Researcher award and was a Michael Smith Distinguished Scholar at the Michael Smith Foundation for Health Research. He has received large grants from national and international agencies, including the Canadian Institutes of Health, the U.S. National Institutes of Health, and AllerGen, the National Center of Excellence for allergic disease.
Edward Livingston Trudeau Medal
Sharon I.S. Rounds, MD, will receive the Edward Livingston Trudeau Medal. She is a professor of medicine and a professor of pathology and laboratory medicine at the Alpert Medical School of Brown University. Dr. Rounds also is a staff pulmonary/critical care physician at the Providence VA Medical Center and previously served as its chief of the medical service.
Dr. Rounds has demonstrated commitment and tangible support for research training of women and underrepresented minorities in pulmonary, critical care, and sleep medicine. She has received numerous awards for teaching and mentoring, including the Elizabeth A. Rich, MD, Award from the American Thoracic Society Membership Committee and the Pulmonary Circulation Assembly Leadership Award.
Her research interests include mechanisms of endothelial cell injury, effects of post-translational processing on small GTPase function, pulmonary vascular disease in COPD, and effects of cigarette smoking on pulmonary circulation.
Distinguished Achievement Awards
Jack Gauldie, PhD, DSc, and Steven D. Shapiro, MD, will receive Distinguished Achievement Awards.
Dr. Gauldie is Distinguished University Professor at McMaster University, in Hamilton, Ontario, Canada, where he has conducted his research in immunology, inflammation, and respiratory diseases for the past 45 years, and was chair of the Department of Pathology from 1989 to 2004.
He is recognized internationally in cytokine biology and the molecular regulation of chronic inflammation and immunity. He made several key discoveries that defined molecular aspects of the host response to injury and infection. One discovery was IL-6 as the major regulator of the body's acute phase inflammatory response, linking the acute host response to adaptive immune responses.
Dr. Shapiro is executive vice president of the University of Pittsburgh Medical Center, president of its Health Services Division, which includes 40 hospitals and 4,000 physicians. In addition, he is the chief medical and scientific officer for the integrated delivery and finance system. As such, he leads a group that uses analytics and machine learning to merge population health and precision medicine, developing new models of care that will fundamentally improve patient health.
Dr. Shapiro remains active clinically and in the laboratory. His main research goal has been to understand the pathogenesis of COPD. He cloned and knocked out macrophage elastase (MMP-12) to demonstrate that MMP-12-deficient mice are completely protected from the development of cigarette smoke-induced emphysema.