You still have time to participate in the ATS Walking Challenge. Free wireless activity trackers are available on a first-come, first-served basis at the ATS Walking Challenge Booth, located across from the Starbucks in Lobby B in the Convention Center. The ATS Walking Challenge Mobile App also supports attendees who prefer to use their own FitBit, Jawbone, or iPhone/Android smart phone step counters.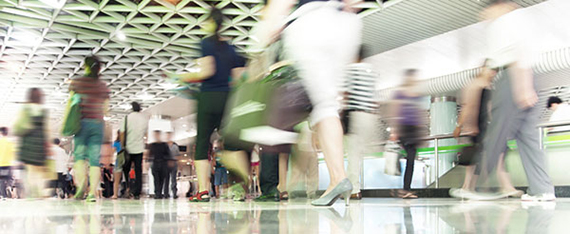 You can watch the results unfold in real-time on leaderboards in the Teva Respiratory booth #2735, or at the ATS Walking Challenge booth. The top five overall steppers win a prize, which is awarded Wednesday morning at 9 a.m. at the Walking Challenge booth in Lobby A.
Don't forget, the ATS Walking Challenge also supports the ATS Foundation Research Program. For every participant who walks 30,000 steps during ATS 2018, Teva Respiratory makes a donation of $100 to the ATS Foundation, with a total maximum donation of $50,000 to fund new research awards in pulmonary, critical care and sleep medicine.