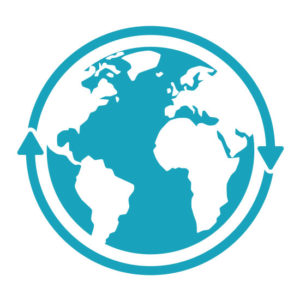 The ATS is the only medical society in respiratory medicine that maintains a Washington, D.C., government relations office. Through this office, the Society advocates on behalf of patients, members, and the profession.
What follows is an excerpt on the Society's advocacy efforts from the ATS 2018 Annual Report, which is available at the ATS Center in Booth 2726 and online.
In 2018, in the U.S. and around the globe, ATS members engaged in initiatives to influence policymakers and advance the science of lung health, protect the environment, and improve the health of patients with respiratory disease, critical illness, and sleep-disordered breathing.
In the past two years, federal agencies have continued to propose rules to roll back, weaken, or delay implementation of important public health policies, particularly those involving clean air and tobacco control.
National Advocacy Efforts
Along with ATS policy committees, the Washington, D.C., office reviewed, analyzed, and commented on numerous proposals that affect ATS members and their patients, including the following:
Repeal of greenhouse gas emission standards for U.S. power plants
Repeal of vehicle tailpipe emission standards and fuel efficiency standards for cars and trucks
Delay of Environmental Protection Agency (EPA) standards for cleaner wood stoves and furnaces
Curtailment of the type of science the EPA can use in developing regulations
Inclusion of Medicaid coverage in public charge determinations for Green Card applications
Expansion of the availability of association health plans
New prescription drug pricing policy
Strategic plans for several institutes of the National Institutes of Health (NIH)
Policy Victories
In addition, the ATS Washington, D.C., office helped secure public policy victories on a number of critical issues, including:
Preventing legislative restrictions on the authority of the Food and Drug Administration to regulate tobacco products and the EPA's authority to regulate air pollution
Securing promises from the FDA to:

Ban candy-flavored cigars
Ban menthol-flavored cigarettes
Restrict retail sales of e-cigarettes
Regulate e-cigarette flavoring

Funding increases for the NIH, the Veterans Affairs Research Program, and global tuberculosis control programs
On the Hill and in the Courts
To advocate for increased TB funding, the ATS co-sponsored a series of events on Capitol Hill. On World TB day, TB survivors from Alabama, California, Colorado, Michigan, and Vermont met with their congressional delegations to call for increased funding for global and domestic TB programs. That same day, the ATS and partners convened an educational briefing for congressional staff, titled "Tuberculosis: The Leading Global Infectious Killer."
Where advocacy aimed at Congress and the Administration was insufficient, the ATS sought relief through the courts, filing several amicus briefs to:
Support court action to compel the FDA to issue timely and effective e-cigarette product regulations
Oppose the EPA's proposal to delay implementation of the 2015 National Ambient Air Quality Standard for ozone
ATS members and patients are active participants in the Society's overall efforts, helping put a human face on the enormous toll respiratory disease takes. Patients and providers participated in many key activities, including the following:
Congressional briefings on respiratory health issues
Multiple EPA field hearings to provide comment on proposed rules
Meetings with key federal agencies, such as NIH, FDA, EPA, VA, Centers for Medicare & Medicaid Services, Centers for Disease Control and Prevention, and Office of Management and Budget to discuss pulmonary, critical, and sleep health priorities
ATS Hill Day, during which members and ATS Public Advisory Roundtable (PAR) representatives met with members of Congress and their staffs to advocate for respiratory health priorities
International Advocacy Efforts
In the fall, the United Nations held its first high-level meeting on TB. The ATS advocated for the meeting and for a strong political declaration committing member states to reach 40 million people with TB treatment by 2022 and to double funding for TB prevention and treatment.